Easy Yoga

St Joseph and St Walburga RC Church - 2a Archway Road, Parkstone, Poole, BH14 9AZ

Thursdays: 12:00noon to 1:30pm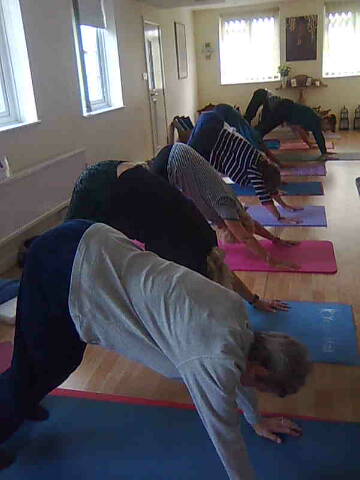 This class focuses not just on increasing your flexibility but also maintaining the mobility you have now. As the saying goes 'If we don't use it we lose it'. As members of U3A, we all have parts of our body that do not function as well as they did so, as well as strengthening those, this class will also focus on using other areas of your body to compensate.

Yoga is a complete exercise because it includes mind, body and breath and once you start using all three correctly you will realise your body's full potential. You will also notice extra benefits like finding it easier to relax and improvements in concentration, posture, physical strength, general well-being and many more.

This Easy Yoga class is suitable for beginners and for those who have done yoga before. By starting very gently and building up week by week to master postures, this back to basics style will suit everybody. You may feel some benefit after one class but Yoga is not a 'quick fix'. However, with patience and effort I am sure you will soon begin to notice the benefits of practising Yoga not only in the class but also in your everyday life.

Please contact Julie Farley on 07984 216908 or 01202 556087 for further information.