Philosophy


Let's Do Philosophy (Fortnightly)
Member's Home
Please see day and time information on the Class Finder page


You are invited to share in the reading of a book entitled 'Happiness: Classic & Contemporary Readings in Philosophy', edited by Steven M. Cahn and Christine Vitrano (OUP 2008). This book contains a selection of writings on Happiness and its role in moral philosophy.
Conceptions of Happiness are central to moral philosophy. Theories of ethics raise many questions about the nature and role of happiness in life, some of them may be considered controversial. I hope that we will create a little happiness in discussing these ideas.
Enquiries welcome.

Further information: Jayne Colvin (469256).
~~~~~~~~~~

Philosophy Workshop
Member's Home
Meets on Wednesdays at 2.15 pm in various members' homes in Parkstone / Penn Hill

This is a self-teaching group in which each member takes a turn to introduce a topic, which everyone then discusses. We currently meet in several members' homes in Parkstone, Penn Hill and Canford Cliffs.

In the Autumn Term, the Philosophy Workshop will be discussing Machiavelli's Prince followed by a the philosophy of language in the last few weeks of term and in the Spring Term.
For up-to-date information on Philosophy classes see Steve Tansey's website.


**********************************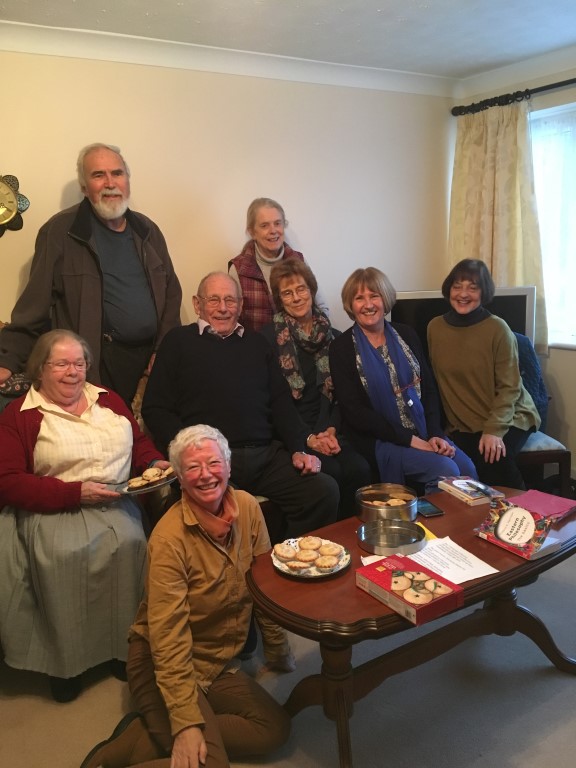 Philosophy and mince pies!